An iPub Perspective Editorial
By Jennifer Elam
Author, artist, psychologist, and Quaker Jennifer Elam contemplates her motivation to write.
---
Someone once said to me that a writer is someone who has to write. I am a person who has to write every day, a lot. That must mean I am a writer. In my writing, I attempt to integrate the many strands of my life that from where I stand at age 70 looks pretty amazing. Growing up on farms without much money, I was close to my parents and family was everything. I worked hard on the farms and loved school. But, I still remember that first day of school. I had no idea there were that many kids in the world, must have been a hundred. I did not know how to socialize so I was quiet, a selective mute is what I would be called today. By age 8, my daddy tells the story of me standing in the tobacco fields, raising my arms to the heavens and saying, "God, I don't know what it is, but I want to go to college." My prayers were answered. But I did not talk much outside the house til graduate school. I always told me teachers I would write a 50-page paper but don't make me talk in class. I got away with it for years.
Not being able to make it on the farms, my family moved to Carpentersville, Ill when I was in 7th grade. That is where I learned I was a hillbilly. My 7th grade reading teacher told me I had to talk in discussions or get a D. I took the D and that about killed me as a straight A student. My 8th grade teacher made me give a class presentation and I taught the class how to grow tobacco since that is what I knew about.
I knew from first grade I wanted to be a teacher. In graduate school, I got an assistance-ship to teach psychology classes. I put that notification in the drawer and did not think about that until I had to. Then the first day came and I wrote my name on the board and read the syllabus. Getting through that much was my only goal. I made it! Then I gradually started talking more and more. Now, no one believes me that I was ever silent because I talk too much, especially since the pandemic and spending so much time by myself.
I had an amazing career of academics, studying, researching, teaching and practicing psychology. In 1991, I was invited to a Quaker meeting and fell in love with the silence and Quaker meeting. I felt at-home in that spiritual community for 30 years. I traveled among Quakers, studying, teaching, and leading arts and spirituality retreats across the country while living at or near a Quaker Center for Study and Contemplation called Pendle Hill for 25 years. Another important strand of my life has been social justice work. When I was two, my parents took a stand for better treatment of black people and we left the family farm. I grew up in one of the most diverse households I have known of. Leaving the farm meant we had little money but what a gift I was given!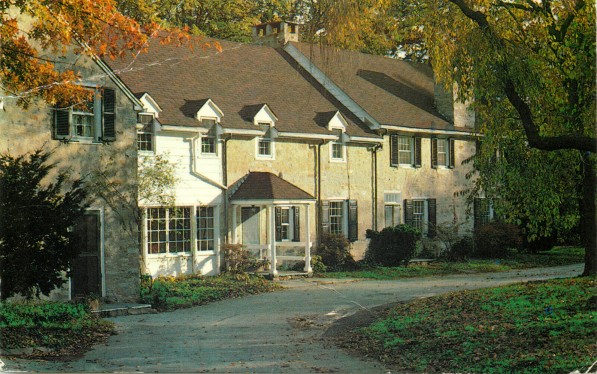 In 1995, I came to Pendle Hill as an intern then a resident student. While there, an important part of me was born. I learned in second grade that art was for the talented and I was not one of them. But, in that studio, I was taught that art is for everyone, even me and that creativity inside that sustains me now was born. My writing, art and dance flourished.
In 2012, I got breast cancer and in 2014 retired from my job as a school psychologist, the last 13 years with pre-schoolers. For six years, I felt called to care for my parents until they both died, six days apart in 2018. When the pandemic hit, I was in Ky doing estates settlement work and felt I could not keep going back and forth as I had done for 25 years and decided to stay in Ky. That decision led to some very hard times and huge grief that I was not sure I was gonna make it through. And here I am! I have written piles of journals and have writings since 1969. What will I do with them now?
I have written primarily for Quaker mystics and Quaker artists over recent decades. Maybe it is time for my audience to expand? Who is my audience to write for now as I try to write pieces that integrate my amazing life?
I am becoming a farm owner, a piece of land that has been in my family since the 1790's. I am in the process of getting back my license as a psychologist. I presently am teaching a workshop on "Mediating Trauma through Creative Expression" and a workshop on "Identities." I am writing books and doing art shows. Social justice work is and has been important my whole life. Traveling the world and appreciating the cultures I find there bring me joy as does music and dance. What might I be called to now that integrates the many parts of me? Can I continue to share pieces of my memoir that will bless others? I hope so. Who wants to read my writing now? What do you want to read that I need to write?
---
Check out Jennifer's Pendle Hill publications, the newest of which is titled "Hillbilly Quaker."